Credit clients within Emburse are on a 7, 14, or 30 day billing period (As indicated by each Credit Clients Terms). The payment date for Credit clients can be found within the Account Details tab on the clients Emburse Cards Dashboard.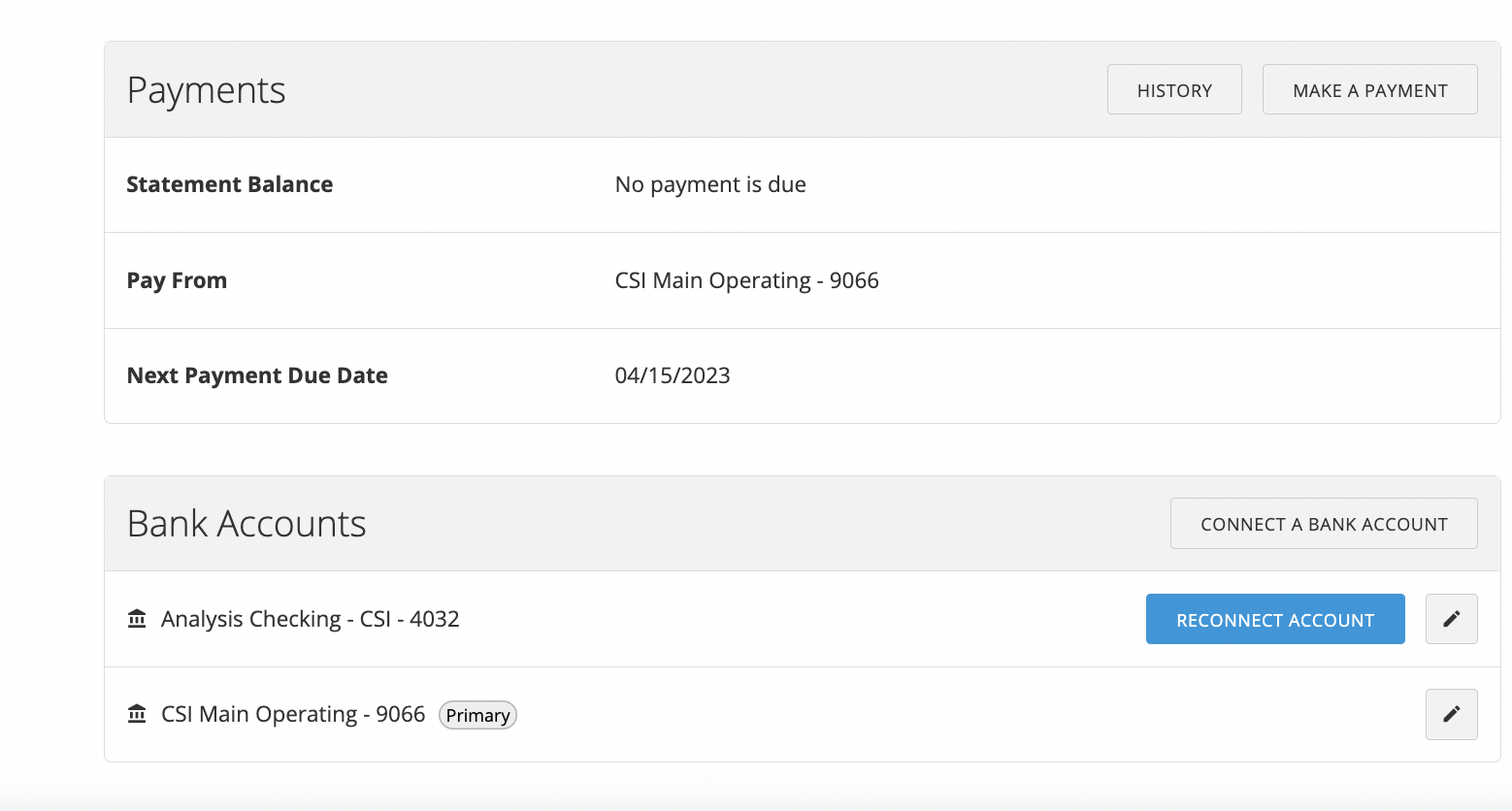 All Credit Clients must have a bank account connected at all times within Emburse Cards so automated payments can be processed on the Payment Due Date. If a bank account is disconnected from Emburse Cards Dashboard, and a new account not immediately connected the account could be suspended from further use until a new account has been connected. If you are having issues with the current bank account connected, please feel free to reach out to Support@cards.emburse.com for assistance.
At this time our Credit Team is not reviewing credit lines for increases when on 7, 14, or 30 day terms. If you are needing more credit for spend purposes we would recommend that you make manual payments in between your current credit cycle. If a manual payment is made in between the cycle it will free up additional credit for spend.