Virtual Cards:
PIN is not required for Virtual Cards
Physical Cards:
Four digit PIN must be set and used for physical cards
How to assign a PIN:
When a cardholder activates a card, they will create a PIN for in-store purchases. Once you click on "Confirm Activation", the card will activate and a 4 digit PIN will appear. This is the assigned PIN to use for the card. The PIN can be changed by the user if preferred.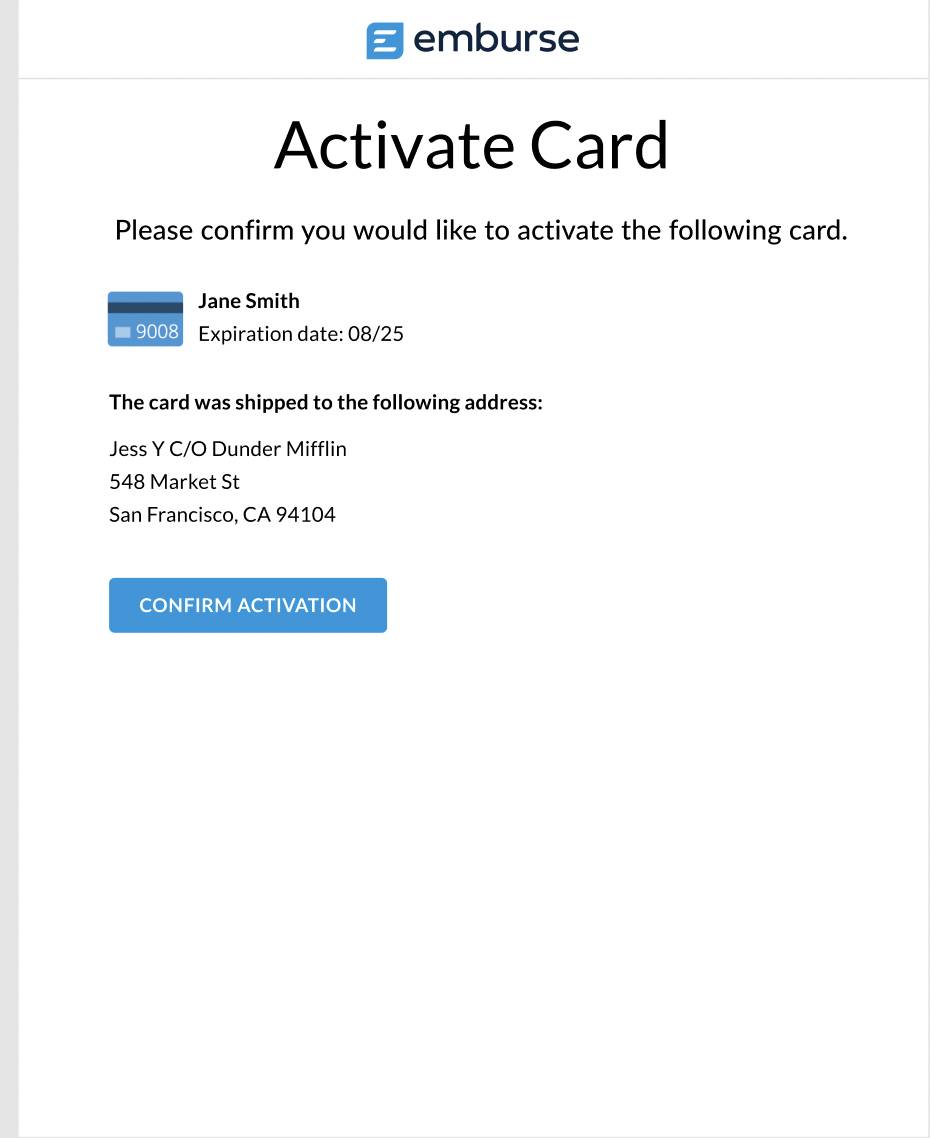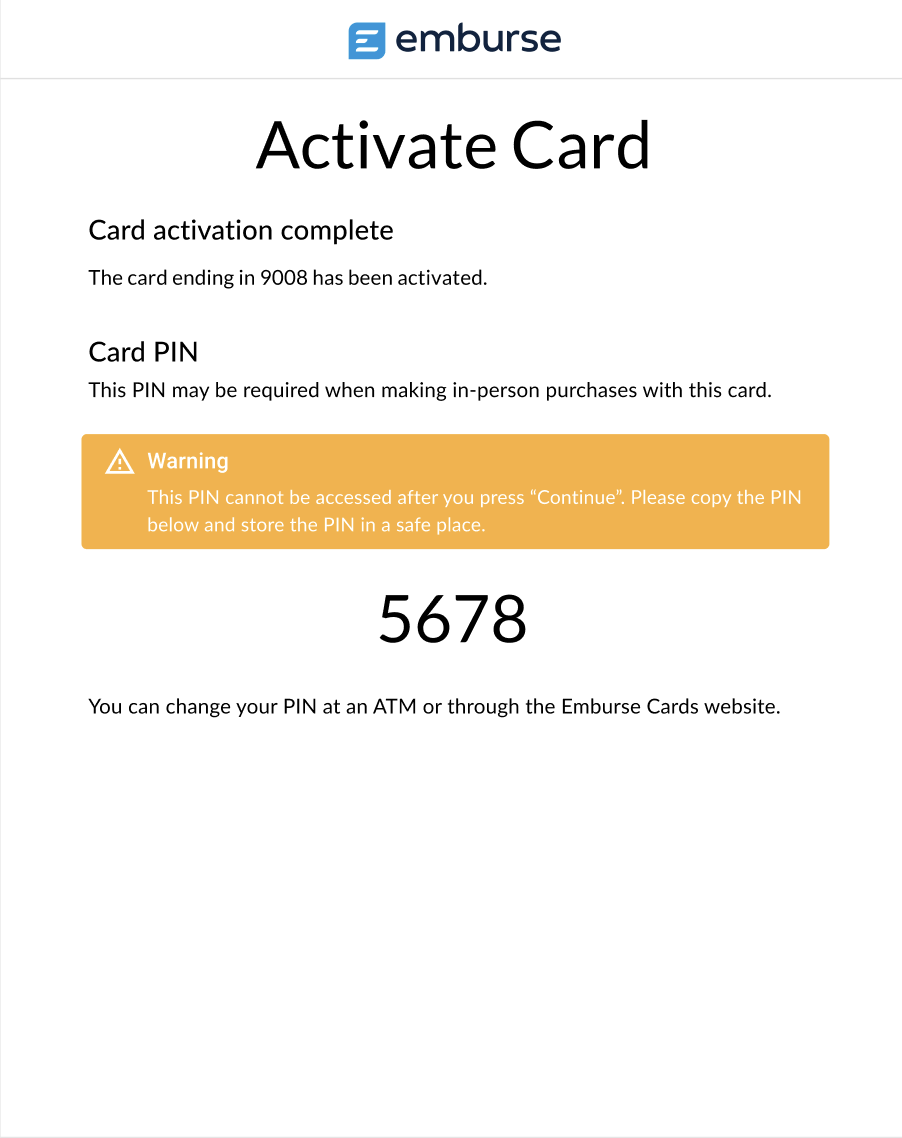 PIN RESET:
Only the assigned member can change their PIN. For online markets, users are able to reset their PIN directly through the Emburse Cards Dashboard.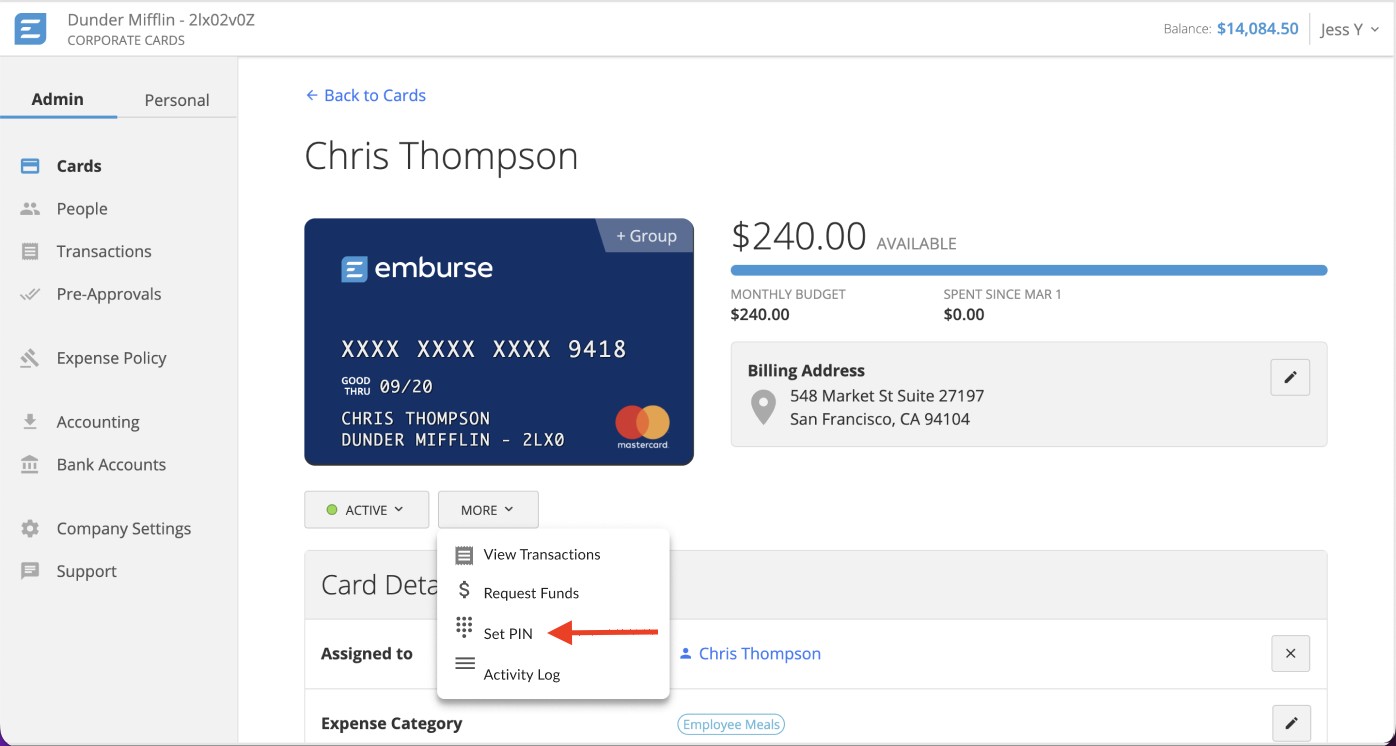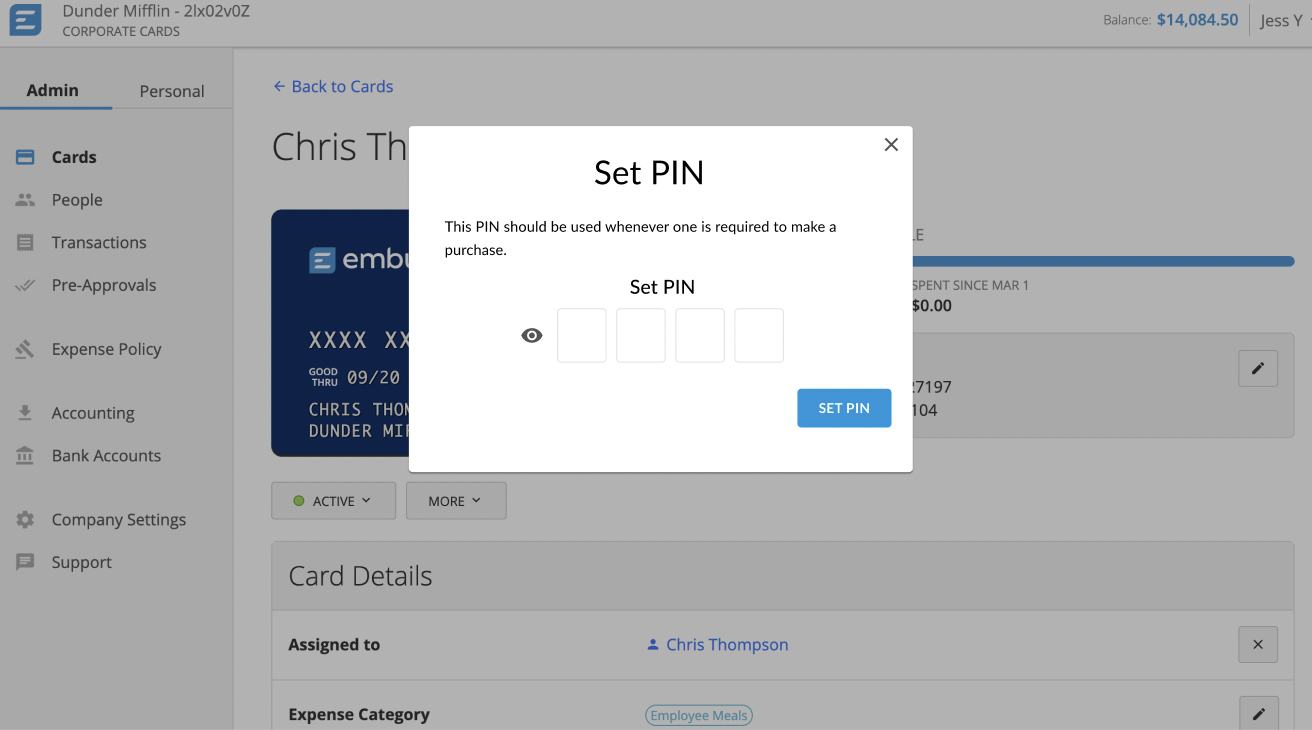 Offline markets (Accounts in UK, Ireland, France, Finland, Estonia, Latvia, and Lithuania)
PIN should be reset at an ATM, and cannot be reset using Emburse Cards Dashboard.