How to view shipping address and shipping date
To see where the card is shipped to and estimated shipping date:
Go to the Cards page
Click on the card to see the shipping address and estimated shipping date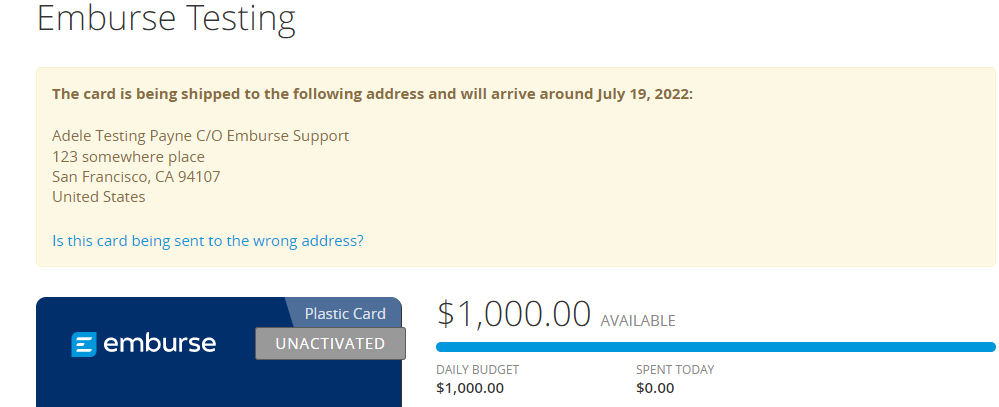 If a card was sent to the wrong address or if you never received a physical card after 7 business days, we recommend cancelling the card and sending a new card to the correct address. If you are not an Admin on the account, please reach out to an Admin to have a new card shipped. If the incorrect card reaches the wrong shipping address, no one will be able to activate or use the card after the card is cancelled. If you have any further questions about the status of your card, you can email Emburse Support at support@cards.emburse.com

You cannot change the shipping address on cards already created. Once cards are created, they have already started production and may be on their way.
How to cancel a card
Go to the Cards page and filter the cards for Unactivated cards:
https://app.emburse.com/cards?status_type=unactivated
Click on the small arrow to the right of the card and click on "Cancel"
How to send a new card
Create a new card by following the instructions here: https://embursecards.zendesk.com/hc/en-us/articles/5469517386381-How-to-Create-and-Assign-Cards