How to Create and Assign Cards
Any admin or reviewer with spending authorization can create and assign virtual or physical cards.
Go to the Cards section of your account, and click "+Card" to choose a physical or virtual card option.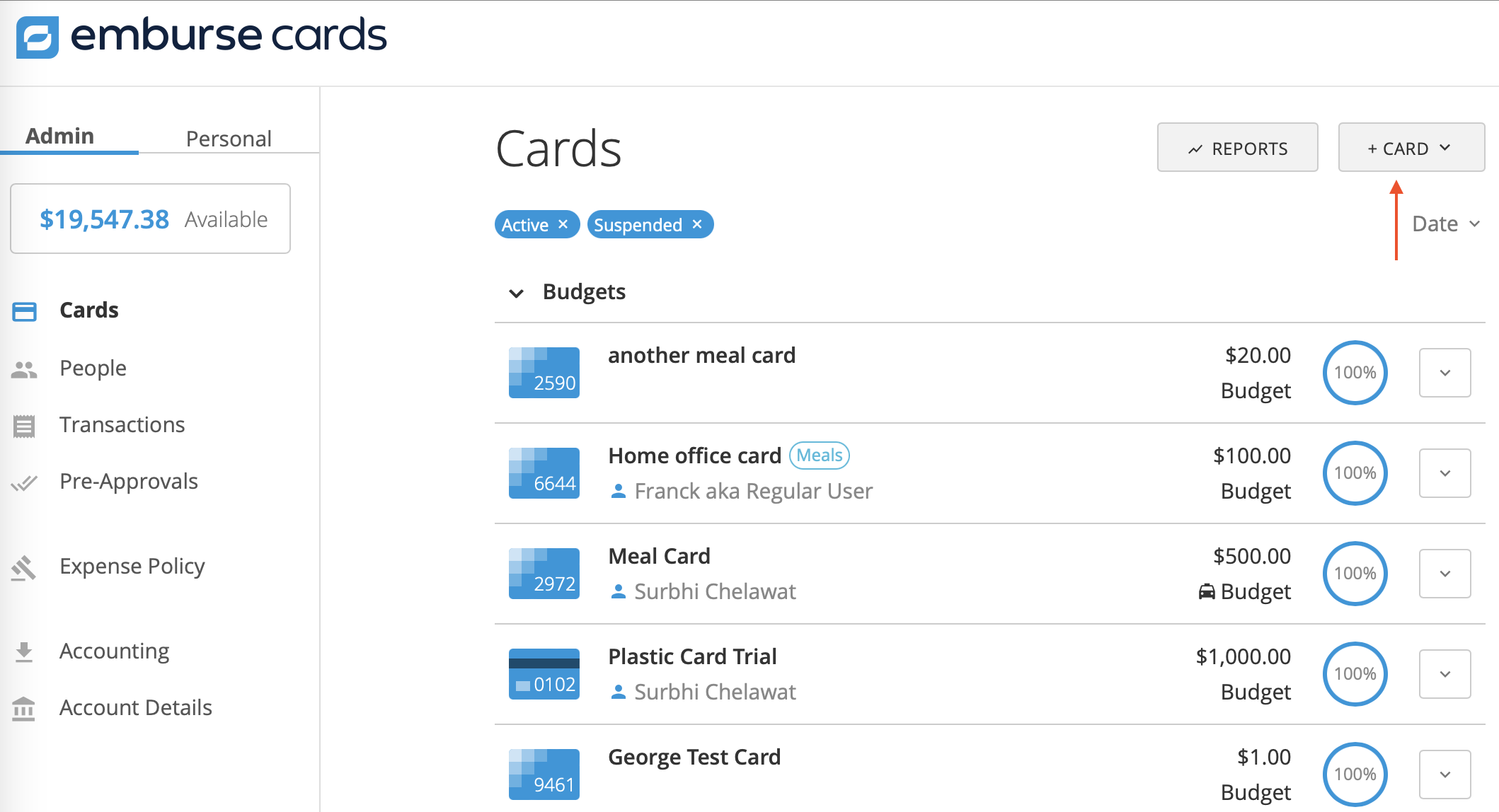 Once you choose a plastic or virtual card, you will need to complete the details of the card.
When creating a virtual card or physical, you'll find the following sections: spending restrictions and card details.
A physical card is indicated by a black stripe and a virtual card shows large pixels:
Card Details
Find a pair of options to complete the card details of a physical or virtual card.
Assign Card
Assign the card to a member by entering their name or email address. Once you've found their name on the list, click on it to assign them to the card.
If the email address entered isn't already a member your account, this will invite the person to join your account.
The invited person will receive an email with instructions to set a password and register to login to your Emburse Cards account. While creating the card, select "Assign Card". Next click on "+ Member" if you'll be adding a new member into the account while creating this card.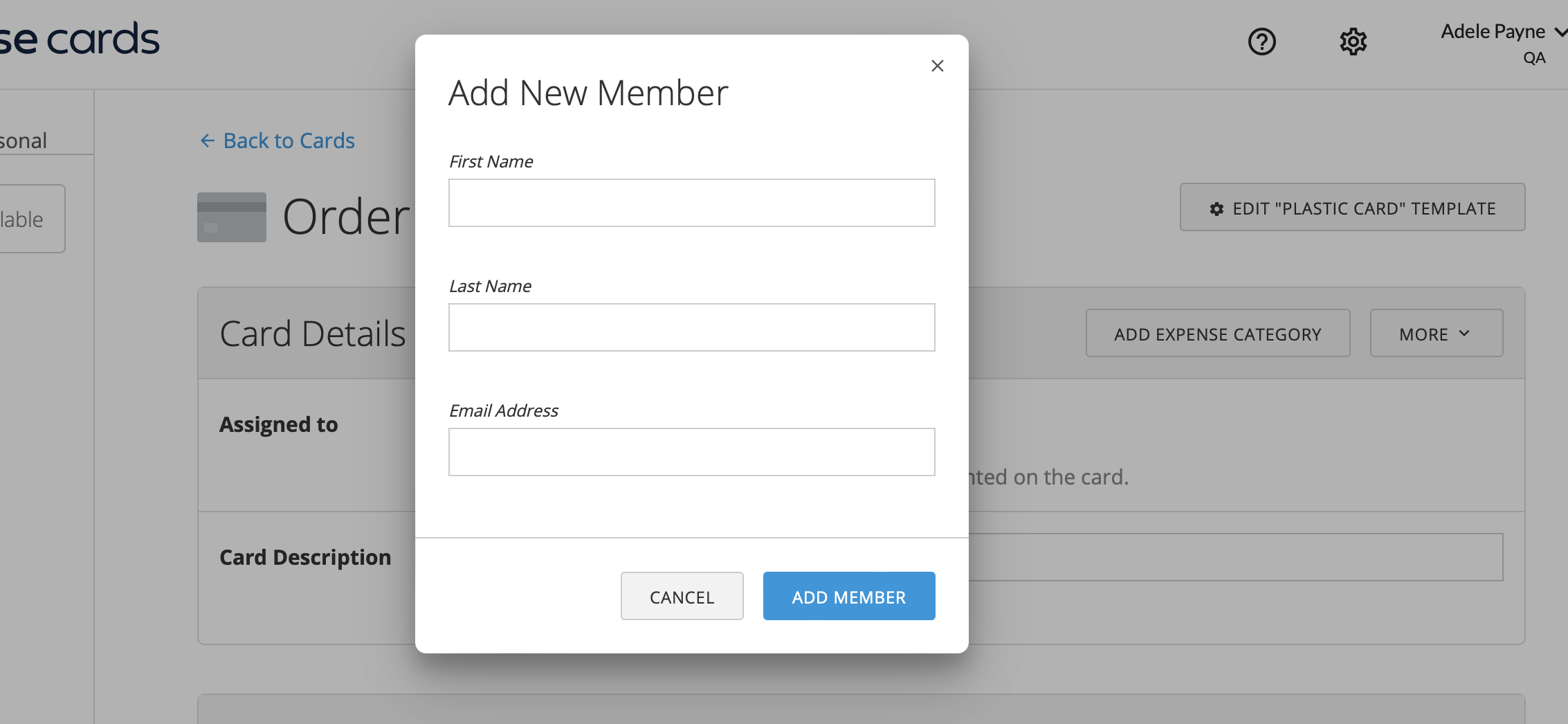 Card Description
For physical cards, the description will be the first and last name of the assignee. If you enter anything else in the card description, it will only display in the account above the card. The assigned cardholder is what will be printed on the front of the card regardless of what's entered there for Card Description.

Other Card Details

Add Expense Categories, Departments, Locations, and Labels directly on the card. Whenever a purchase is made on that card, the information will automatically be applied onto that card.
Click "Add Expense Category" to add a category.
Click on "More" to see add Department, Locations, and Labels.
Spending Restrictions
Read more about spending restrictions on cards here.
Order Details [Physical Cards]
When creating a physical card, you'll find an additional section for ordering the card. This section has the following fields: shipping address and recipient (optional).
Shipping Address
The shipping address is where the physical card will be sent. By default, this will be the address listed on your account when it was created.
Any admin can manage shipping addresses and add others to choose from when creating a physical card.

Unfortunately, we can currently only ship to a US address. If you would like to ship a card internationally, you would need to ship a card to your US address, then mail the card yourself to the international address.
Recipient (Optional)
You can add a name or department to the order details, so when shipping, the card arrives to cardholder.
Physical cards typically take 7 business days to be delivered. If you ordered a physical card with an error or need to change the address, see the article here on how to cancel cards sent to the wrong shipping address.