Owners, admins, reviewers, and accountants can view all cards.
Click Cards under the Admin tab to view any plastic and virtual cards in your account.
If you're a member or reviewer, you'll only see cards assigned to you. Click My Cards under the Personal tab to view only your own cards.
Reports
Click Reports to view all plastic and virtual cards in list form.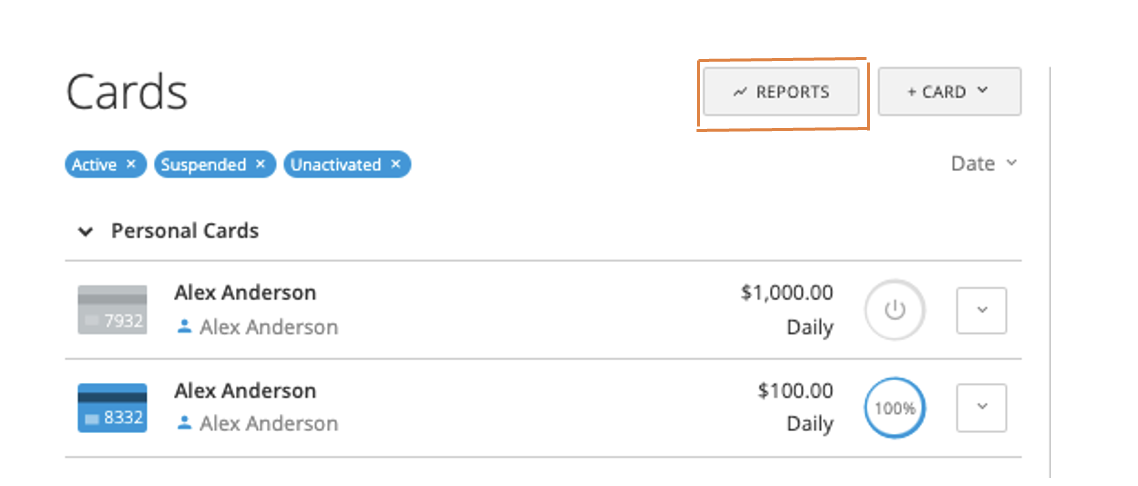 The list of cards shows the following information:
Name
Assignee
Category
Custom fields (i.e. department)
Location
Amount remaining
Status
The report is truncated to show the first 10 cards in your account, sorted by most recently created.
View all cards by downloading the report in CSV format. You can use this CSV file offline or import into another accounting platform.
Filters
Find several options to filter cards and locate exactly what you need for any expense auditing or reports, including:
Status: active, suspended, unactivated, canceled
Grouping: see cards by specific criteria
People: view cards assigned to a specific person
Categories: view cards by one or more categories
Custom fields (departments): see all cards associated with a custom field
Locations: view cards by one or more locations
For example, this shows all active cards in San Francisco across the food, events, and technology categories: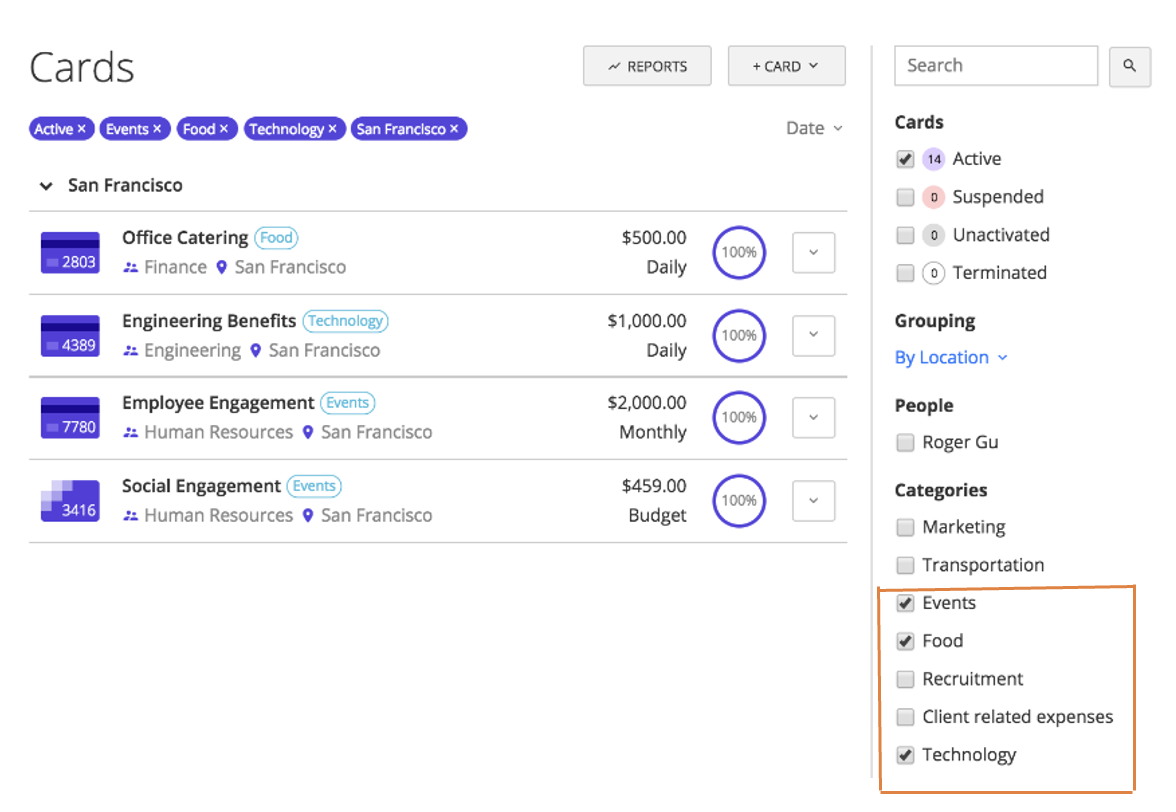 Click any card to edit its details and adjust the card settings.
Physical or Virtual?
If you're trying to determine the difference between a physical and virtual card, you can tell when viewing a list of cards. A physical card is indicated by a black stripe and a virtual card shows large pixels.