Receipts: Requirements and Capture
As the card issuer and the expense platform, Emburse Cards helps you automate bookkeeping by informing you of transactions in real time.
Admins can set customized rules to require cardholders to capture and submit receipts seconds after a transaction.
Receipt Requirements
Click here to read more about how to require receipts for transactions based on certain rules.
For example, you can require the Engineering department to submit receipts for all purchases over $50. This means Emburse Cards automatically sends receipt requests via text to members of the Engineering department for any purchases over $50.
Viewing Receipts
Admins and accountants can view all receipts submitted with transactions from the Transactions section of the account. Managers and reviewers can review receipts for transactions within their designated department or location, and members can view transactions related to their own cards.
This article covers more information on how to view transactions and receipts.
A blue receipt icon indicates that a transaction has a receipt for review. If no receipt is submitted, a transaction will show the icon without any color (gray). Toggle transactions to view ones with missing receipts.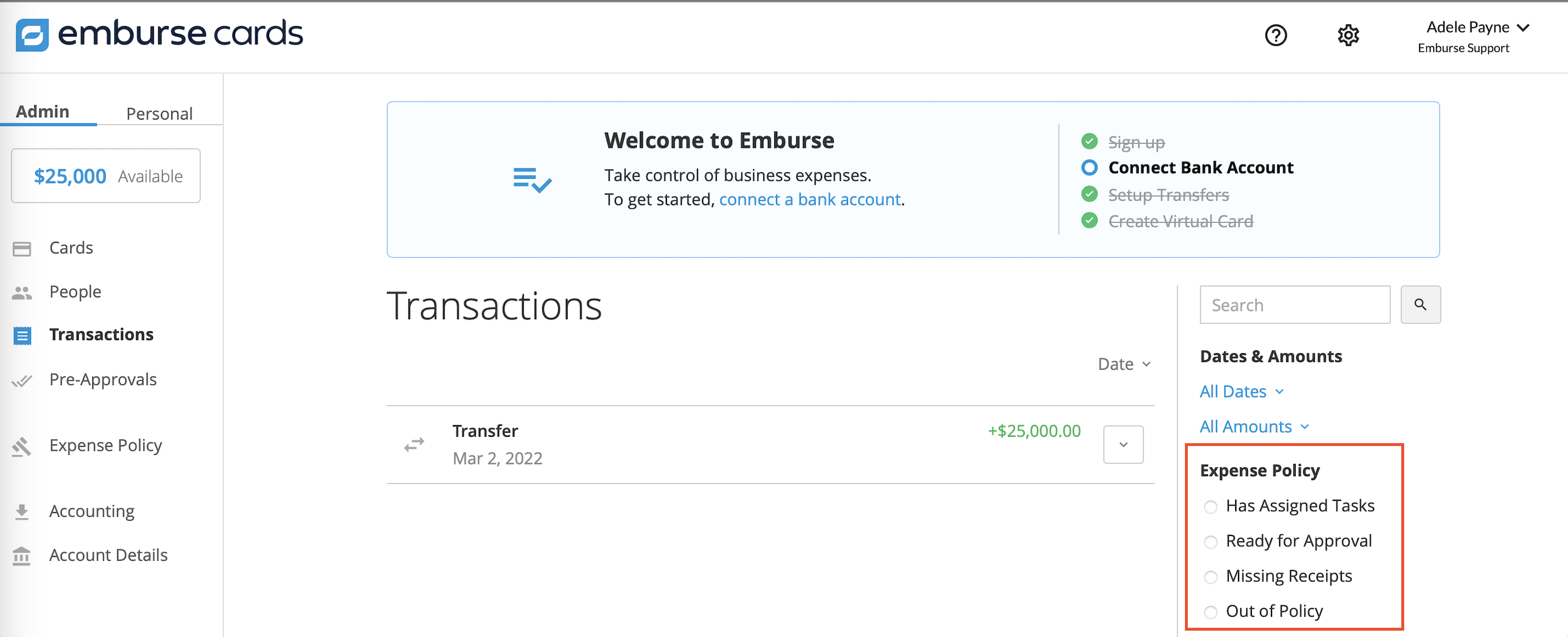 Receipt Capture: Example
For example, your employee purchases a flight for $97.10. A receipt requirement for his department is set for all purchases over $50.
Once the employee makes the purchase, the following will happen:
1. The employee receives an email and/or text message with a unique link to reconcile the transaction on the spot. No login is required.
2. The employee can choose from several methods to upload the receipt, including:
opening the camera app on their device
uploading a screenshot from the computer
3. Once a photo is taken, the receipt is automatically linked with the transaction.
After the receipt is submitted, the employee has the option to use the same link to access the transaction and make any changes.