Owners and admins can view previous transfers by clicking Account Details and History.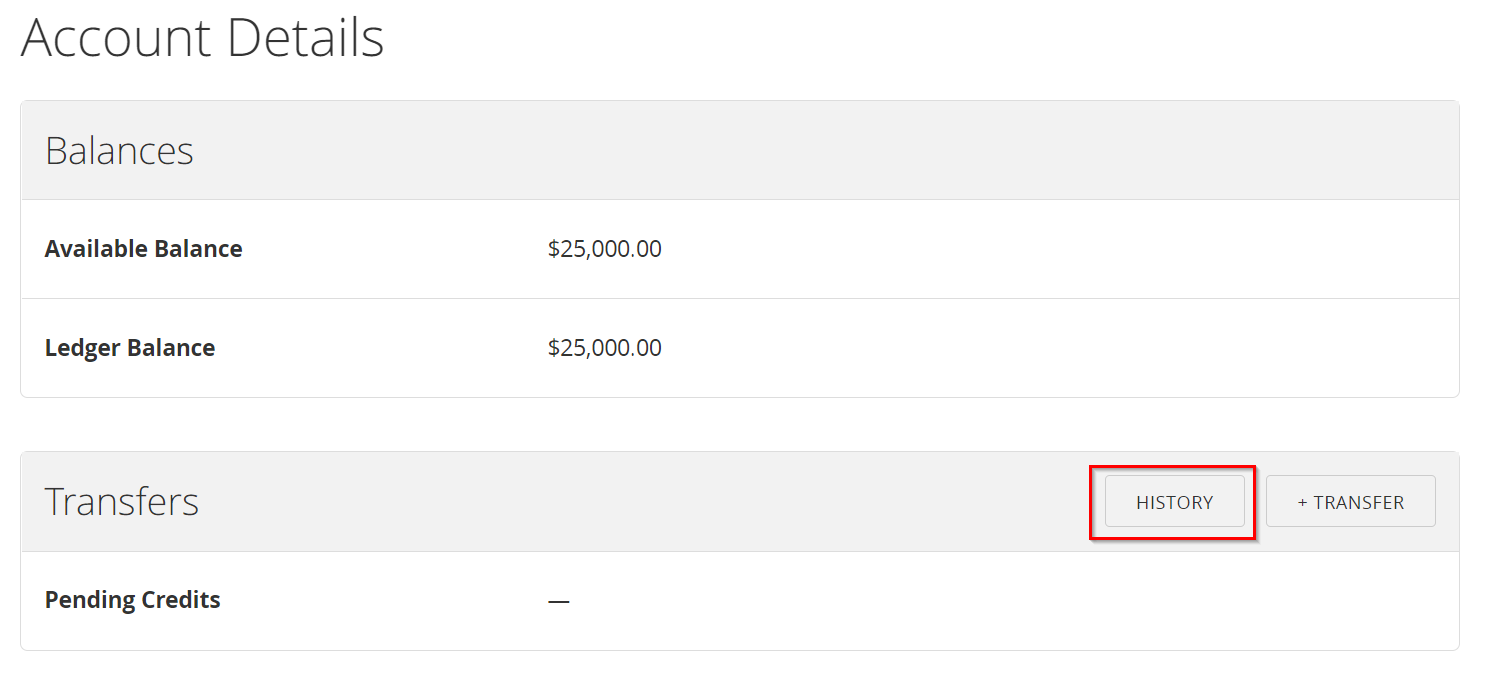 This list shows any pending or completed transfers prior to the current date. It's helpful when monitoring how you're funding your Emburse Cards account, and preparing for future transfers.
The list includes the following columns:
account: name of bank account used for the transfer
amount: total dollar amount
date: the approximate time of the transfer (uses hours, weeks, months, years, etc.)
memo: notes or description about the transfer

Transfers typically take T+1 (one business day) or T+2 (two business days) before arriving in your business account if the the transfer is initiated before 1 pm PST.
For example, if a transfer is initiated at 3 pm PST Friday, the transfer will not clear until Tuesday of the following week. Please review the transfer schedule here
If you have a question about a past or pending transfer, please email support@cards.emburse.com.