When viewing an individual, click Remove Member and confirm you want to remove the person from accessing your account.
Once removed, the individual will no longer be able to login and access your account. If any cards are associated with the member, you will have an option to keep the card active or cancel it when the member is removed.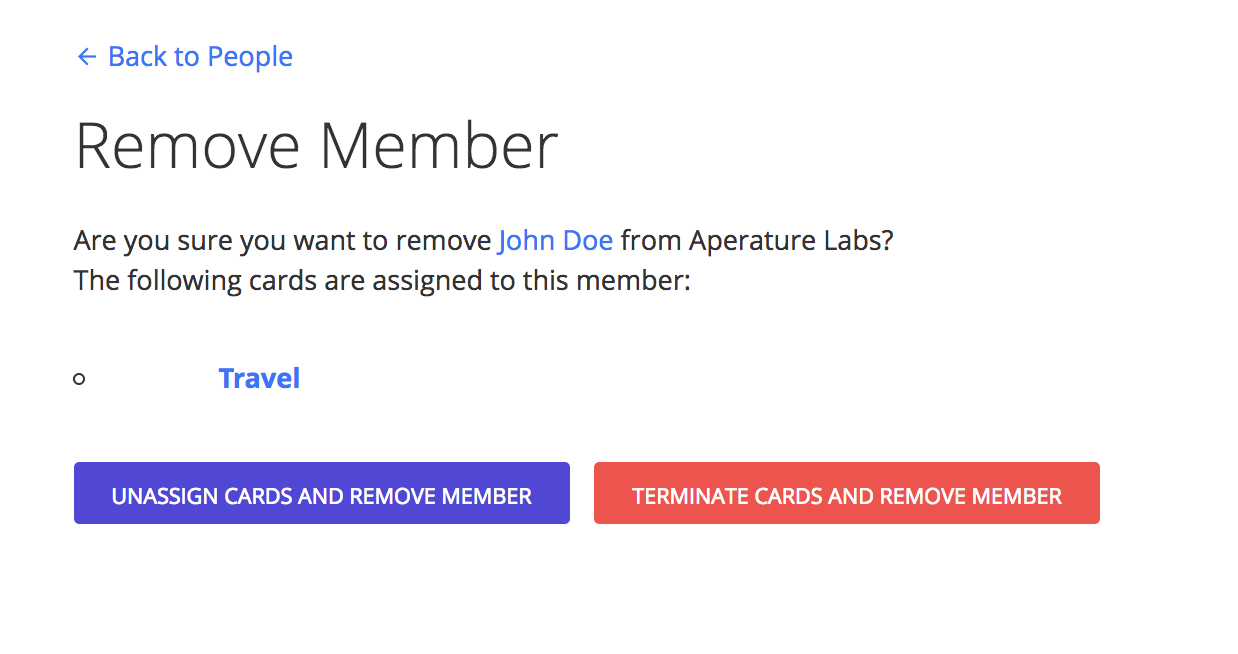 Any transactions or pre-approvals associated with the member will remain in your account.